St Philomena's Catholic School was founded in 1898 when the Sisters of Mercy came from Gunnedah to establish a Convent and School. Mother Aloysius and five sisters arrived in Moree on April 18, 1898. Father McGuiness and the Church Committee built a schoolroom, with the main objective being primary education. The school was originally established in east Moree before being relocated to the current location in 1970.
On 24th February 1972, St Philomena's was almost destroyed by fire. The Priest in charge, Monsignor Ryan, praised the emergency services and the local community's efforts in helping to battle the ferocious blaze and prevent any further damage. Alternative classroom arrangements were promptly made, and school was back to normal by Monday 28th February 1972.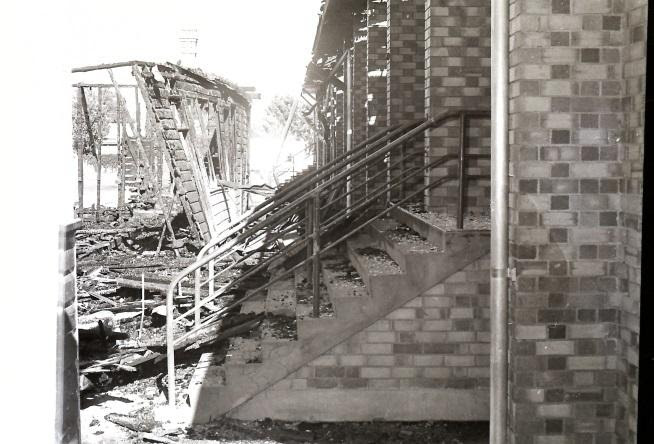 Ryan Block narrowly missed being destroyed by the 1972 fire
In the years that followed, St Philomena's continued to grow, both in student population and infrastructure. Principal Kevin Humphries (first lay Principal, 1995-2001), oversaw the refurbishment of existing classrooms, and re-establishing the much needed Secondary department.
The first female lay Principal, Bernadette de Dassel (2002-2004), replaced Kevin Humphries and saw the first year 10 graduation since 1967. Principal de Dassel, together with staff and the school community, developed the school's first Strategic Plan enabling St Philomena's to move into the new millennium.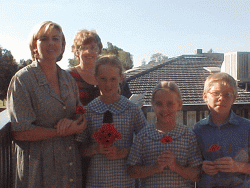 Former Principal Bernadette de Dassel (2002-2004)
Principal Karen Jagers (2009-2019) oversaw major capital works, resulting in a new school hall and redevelopment of old classrooms into open learning environments. Through a strong working relationship with the school's P&F Association, Mrs. Jagers updated and re-imagined the outdoor learning and play spaces.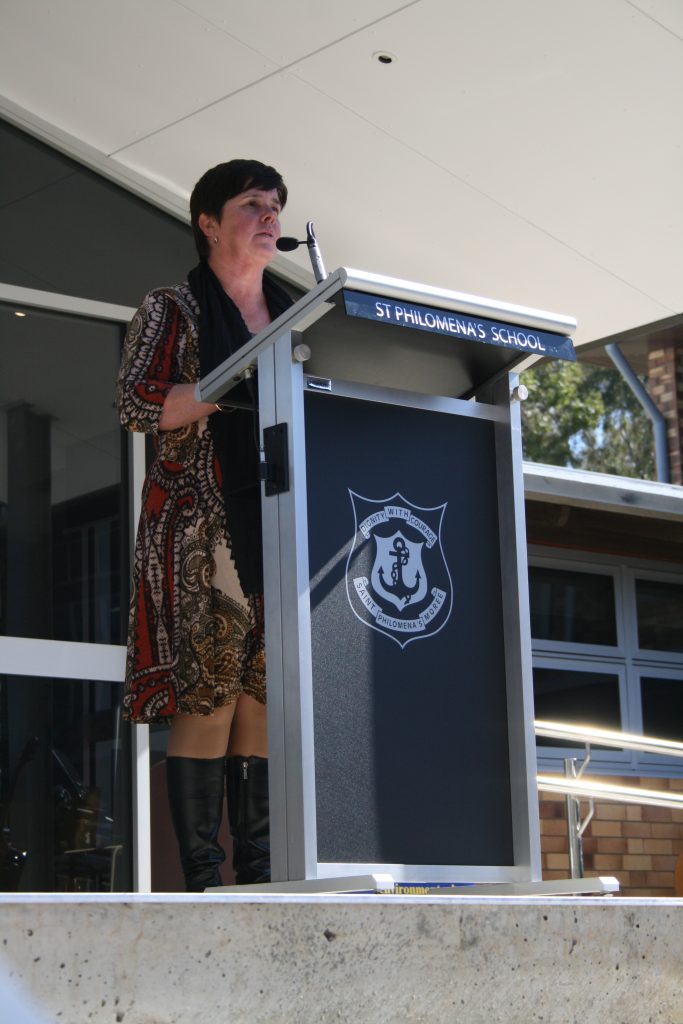 Former Principal Karen Jagers offically opening the new Learning spaces (2015)
The current Principal, Mr. Jamie McDowall, began his leadership in February 2020, soon after a worldwide pandemic hit. This became a unique opportunity to establish and cement our place as a technology leader through our delivery of seamless online learning.
Mrs Rebecca Haddad leading a online Minilit Lesson (L)
A student participating in an online lesson with Leader of Learning Mr. Tony O'Donnell (R)
Principal Timeline
| | |
| --- | --- |
| 1929 | Sr M de PazziSr Michael RyanSr M Cyril LennonSr Margaret Mary Sheils (Evangelista)Sr M Peter SmithSr Molly Corebett (M Anthony)Sr M Bernard MortonSr Margaret Gleeson (M Benignus)Sr Judith Varney (M Stephen)Sr M Gabrielle BloomfieldSr Gabrielle Foley (M Maurice)Sr Judith Breen |
| 1987-1994 | Br Cyril Bosco |
| 1995-2001 | Mr. Kevin Humphries |
| 2002- 2004 | Miss Bernadette de Dassell |
| 2005- 2008 | Mr Patrick Roohan |
| 2009- 2019 | Mrs. Karen Jagers |
| 2020 | Mr. Jamie McDowall |